Global Warming?
By
Jeffrey N. Denenberg
The chart below shows "Heating Degree Days" for the Bridgeport, CT area collected from reliable sources on the Internet. I use it to normalize my heating oil usage chart to determine how my attempts to improve the thermal efficiency of my Trumbull CT home are performing.
<![if !vml]>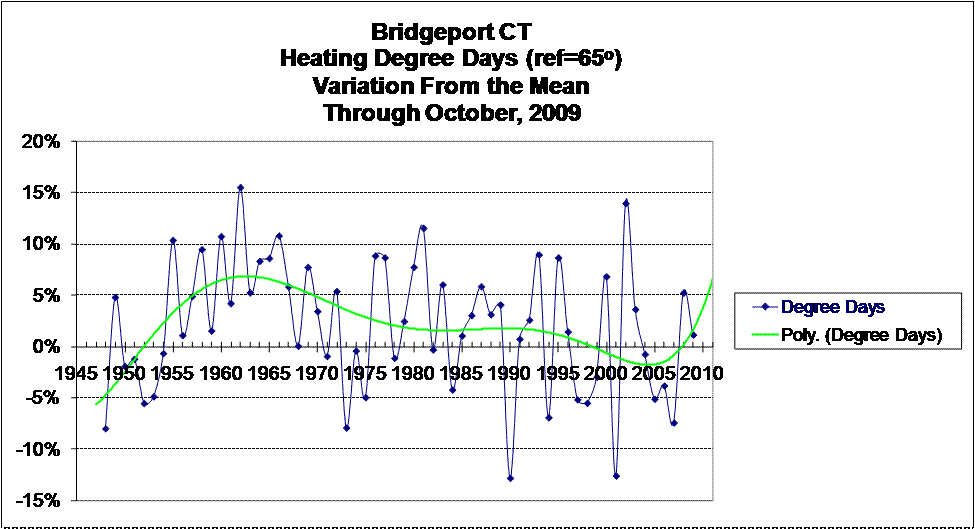 <![endif]>
Note that this chart indicates a warming trend that dates from the coldest period (late 1950's to early 1960's) through to the mid 1990's. One should also note that the warmest period in this record is the late 1940's to the early 1950's when it was somewhat warmer than now. We can see that we have been in a 40-year, gradual warming trend from the 1960's through the early part of the first decade of this millennium.  We need to wait several years to see if the now almost decade long cooling trend continues.
Global Warming? At least not in Bridgeport CT.
Related Links: (Not PC)